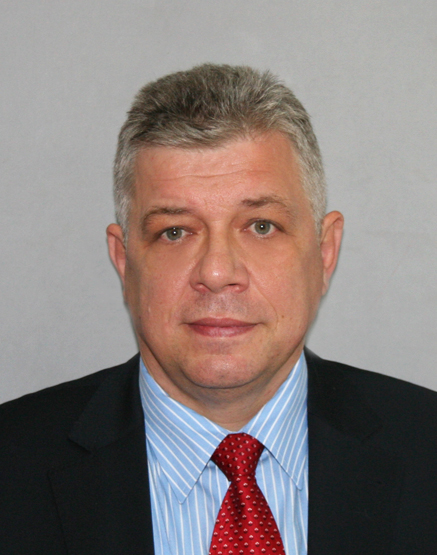 Mr. Dimiter Gantchev is Deputy Director in the Culture and Creative Industries Sector and Head of the Creative Industries in the World Intellectual Property Organization (WIPO) in Geneva. His experience in WIPO involves also Senior Counselor in the Copyright and Related Rights Sector, the Economic Development Sector and the Office for Strategic Use of Intellectual Property for Development. Before joining WIPO Mr. Gantchev worked as a diplomat in the Bulgarian Ministry of Foreign Affairs. His functions among others included, Deputy Permanent representative of Bulgaria to the United Nations and the other international organizations in Geneva, Head of the European Integration Department in the Ministry of Foreign Affairs, Bulgarian Embassy in Sweden.
In his professional activities in WIPO Mr. Gantchev focuses on issues related to the economics of copyright and related rights, their contribution to economic development as well as the use of copyright by creators in their everyday activities. In recent years he dedicated considerable attention to studying the relationship between creative industries and intellectual property and the possibilities generated by intellectual property for economic performance. He is directly responsible for economic analysis and capacity building activities on direct management of intellectual property assets in the creative industries. He has been in charge of research projects in WIPO on establishing methodologies for assessing the economic, social and cultural impact of copyright on the creative industries, estimating the impact of copyright piracy, providing evidence for policy making and enforcement policies on copyright as well as capacity-building and awareness building on creative industries.
Mr. Gantchev is a national of Bulgaria. He holds a PhD in economics from the Sofia University of National and World Economy and an MA in international relations from the Moscow State Institute of International Relations. He is a Founding Member of the Bulgarian National Association on Intellectual Property. Mr. Gantchev has numerous publications on creative industries, intellectual property and foreign policy issues. He is frequently speaking at major international and national events on creative industries and copyright.
Mr. Gantchev speaks English, French, Russian, Swedish, Spanish and Bulgarian.